The ND Room is an arts-based group for neurodivergent individuals in grades 7-12. The group provides a space for individuals to explore neurodiversity, self-expression, sexuality and gender through art.
This group is a part of the A.C.C.E.P.T. Program™, a suite of groups for neurodivergent youth and adults that promotes understanding, translation and connection.
Nov 3 -Dec 22, 2023: Thursdays 4:30-6:30 pm
8 Weekly sessions
Complete the form below to
reserve your spot by October 21, 2022
COST: $25/session for 8 sessions
Participants must bring art supplies

CO-FacilitatorS: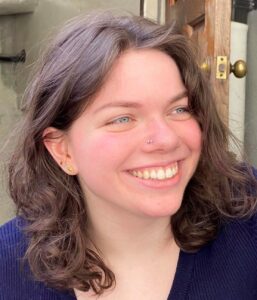 SARAH SMITH (she/her)
BSW Placement Student, York University
Peer Support Worker and Group Facilitator
I am a queer, neurodivergent-identifying person who has worked extensively with organizations to co-create and facilitate neurodivergent-affirming recreational, career-focused, and supportive groups. Neurodiversity is a core theoretical framework I uphold in my studies and practice.
Hello! My name is Nicky and I am volunteering with Wendy's practice as a Group Facilitator. I am excited to be co-facilitating The ND Room alongside Sarah. I work as an Accessibility Advisor at the University of Toronto and am passionate about neurodiversity.